Facility Management
·
Zynka Göteborg, Zynka Stockholm
·
Flexible Remote
Software developer backend
Vill du vara med på Zynkas tillväxtresa och gå i frontlinjen med oss när vi digitaliserar bygg- och fastighetsbranschen? Joina vårt team!
We usually respond within three days
Zynka är ett snabbväxande Proptech-bolag med experter inom digital teknik som GIS, BIM, IOT och spatial intelligens. Via vår plattform Digital Buildings för digitala tvillingar av fastigheter, banar vi väg för smartare digital förvaltning. Vi är ett passionerat gäng med positiv energi och affärsdrivet fokus!
Software Developer backend - Zynka Digital Buildings 
Som backendutvecklare kommer du jobba i vårt produktutvecklingsteam som bygger vår produkt Digital Buildings. Inom vårt produktutvecklingsteam arbetar vi med att forma och bygga en produkt som hjälper fastighetsägare att hantera och analysera sin förvaltning under hela livscykeln. Detta innefattar stöd för såväl 3D-visualisering som analyser av sensordata.  
Ansvar och fokus
Ditt fokus är mjukvaruutveckling längs med hela produktutvecklingsprocessen i tätt samarbete med andra utvecklare, designers, team lead och produktägare. Du ansvarar för att utveckla våra produkters funktionalitet och microserviceplattformens infrastruktur. Vi prioriterar kontinuerlig utveckling av vår tekniska arkitektur för att möta framtidens behov, en process du är högst delaktig i att driva tillsammans med utvecklingsteamet. Du kommer bland annat att:
Bidra till utvecklingen av våra produkter under hela produktlivscykeln; design, planering, implementation, testning, deployment och underhåll.
Bidra till våra backendapplikationer byggda med bl. a. Kotlin, Spring Boot, Python, MongoDB, Pulsar, Keycloak & Docker
Bidra till, och utveckla, vår microserviceplattform som hostas på Azure genom att förbättra byggsteg, testning, deployment och drift med bl. a. azure native tekniska lösningar så som Cosmos DB, App services, AKS, Terraform & Logz.io
Utveckla funktionalitet för att våra kunder ska kunna optimera sin verksamhet och fatta mer datadrivna beslut under drift, förvaltning och strategisk fastighetsutveckling
Samarbeta tätt med ditt team för att utveckla både teknik och våra agila arbetssätt.
Din profil
Vi tror att du har några års erfarenhet som backendutvecklare och relevant utbildning inom datateknik eller liknande. Du är en nyfiken problemlösare med erfarenhet av agila metodiker och arbetssätt. Du värdesätter samarbete och att jobba i team. Ditt huvudfokus är backendutveckling, men du har intresse för hur frontend, UX och affärs/produktutveckling fungerar. Du känner till teknikerna, språken och ramverken som nämns ovan och har en bred teknikstack i övrigt. 
Vad vi på Zynka kan ge dig
Här har du en kanonbra möjlighet att vara med oss på resan att förändra och digitalisera fastighetsbranschen! Vi lever i en dynamisk och snabbrörlig miljö, där du får vara del av resan med att växa vår produkt och organisation. Hos oss blir du del av en organisation och team som värdesätter öppenhet, sammanhållning och samarbete och du får utrymme att utvecklas och påverka hur Zynka utvecklas som bolag. Du får möjlighet att påverka tekniska beslut för utvecklingen av Digital Buildings för att stötta framtida behov, kvalitet och skalbarhet. Vi erbjuder en trygg anställning med kollektivavtal och tjänstepension (ITP), friskvårdsbidrag, företagshälsovård samt subventionerade priser på massage. Flextid är givet för att underlätta livspusslet. Vi har täta måluppföljningssamtal med fokus på din utveckling, trivsel och engagemang.
Zynka är digitaliseringsexperter baserade i Göteborg, Stockholm och Malmö. Vi går i frontlinjen för den digitala transformationen av bygg- och fastighetsbranschen genom nytänkande digitala lösningar och tillhandahåller expertkunskaper och produkter i varje steg av fastighetsaffären - från projektutveckling till förvaltning. Vårt mål är att skapa fler och större bestående värden – både för våra kunder och samhället i stort.
Business area

Locations

Remote status

Flexible Remote
We usually respond within three days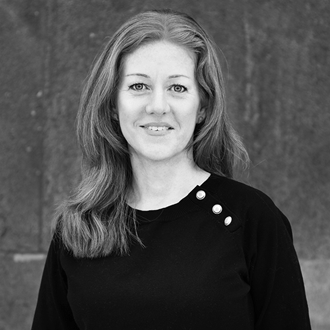 Contact
Lisa Ek Ödéhn
HR, People & Culture – HR, Economy & Management
Related jobs
Workplace & culture 🎈
If we want to inspire true dedication we must aim to make a real difference. That's why it's important to keep our vision alive and translate it into a something that makes sense in our everyday work. Our leadership is founded on coaching and delegated responsibility. We lead by setting an example and give people the mandate to make informed decisions.
We challenge our coworkers to be creative and express new ideas. We strive to have a secure environment where everyone feels safe to aim high and dare to fail. We care about eachother, encourage curiosity and reward commitment.
About Zynka
Zynka consists of BIM-experts and developers based in Gothenburg, Stockholm and Malmö. We deliver innovative digital solutions and offer expert knowlegde in every step of the property project - from project development to facility management. Our aim is to create more and better sustainable values - both for our customers and for our society at large.
Already working at Zynka?
Let's recruit together and find your next colleague.