FM Services
·
Zynka Göteborg, Zynka Stockholm
·
Temporarily Remote
UX/UI Designer
Zynka är ett snabbväxande Proptech-bolag med experter inom digital teknik som BIM, IOT, GIS och spatial intelligens. Via vår plattform Digital Buildings för digitala tvillingar av fastigheter, banar vi väg för smartare digital förvaltning. Vi är ett passionerat gäng med positiv energi och affärsdrivet fokus!
Joina Zynkas produktutvecklingsteam
Som UX/UI-designer hos oss på Zynka är du en del av vårt produktutvecklingsteam som bygger vår produkt Digital Buildings, en plattform för digitala tvillingar av fastigheter. Inom vårt korsfunktionella team med utvecklare, designers och produktägare arbetar vi med att forma och bygga en produkt som hjälper fastighetsägare att hantera och analysera sin förvaltning under hela livscykeln. Vår målsättning är att driva förändringen i bygg- och fastighetsbranschen. Vi arbetar för att möjliggöra för våra kunder att optimera sin verksamhet genom att fatta mer datadrivna beslut inom drift, förvaltning och strategisk fastighetsutveckling.
Ansvar och fokus
Vi söker dig med ett par års erfarenhet ifrån en liknande roll. Som UX/UI Designer på Zynka arbetar du med produktdesign under hela produktutvecklingsprocessen i tätt samarbete med produktägare, utvecklingsteam och övriga stakeholders; från att analysera och definiera användar- och kundbehov, ta fram tidiga lo-fi koncept och användarflöden till hi-fi skisser, wireframes och prototyper. Du arbetar iterativt med feedback både internt och från användare och kunder innan och under utveckling för att vidareutveckla och förbättra användarupplevelsen i linje med bolagets målsättningar och vision.
I rollen ingår även att:
Driva och ansvara för UX/UI-design genom hela designprocessen i vår produktutveckling
Ansvara för användarupplevelsen i våra produkter genom att forma och upprätthålla designprinciper och riktlinjer, både funktionellt och visuellt
User research inklusive användarstudier av kvalitativa och kvantitativa data
Kartläggning och utformning av användarflöden.
Utveckla koncept från mockups till färdig lösning, inklusive wireframes och prototyper.
Leda användartestning och insamling av feedback iterativt under design, utveckling och uppföljning efter lansering.
Vad vi på Zynka kan ge dig
Här har du en kanonbra möjlighet att vara med oss på resan att förändra och digitalisera fastighetsbranschen! Vi lever i en dynamisk och snabbrörlig miljö, där du får vara del av resan med att växa vår produkt och organisation. Hos oss blir du del av en organisation och team som värdesätter öppenhet, sammanhållning och samarbete. Du får möjlighet att påverka tekniska beslut för utvecklingen av Digital Buildings för att stötta framtida behov, kvalitet och skalbarhet. 
Vi erbjuder en trygg anställning med kollektivavtal och tjänstepension (ITP), friskvårdsbidrag, företagshälsovård samt subventionerade priser på massage. Flextid är givet för att underlätta livspusslet. Vi har täta måluppföljningssamtal med fokus på din utveckling, trivsel och engagemang. 
Låter det här som något för dig? Sök redan idag!
Business area

Locations

Remote status

Temporarily Remote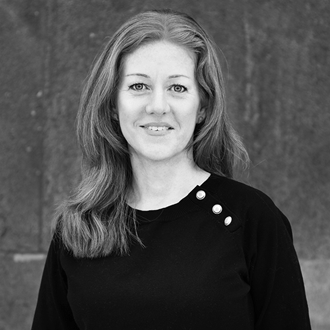 Contact
Lisa Ek Ödéhn
HR, People & Culture – HR, Economy & Management
Related jobs
Workplace & culture 🎈
If we want to inspire true dedication we must aim to make a real difference. That's why it's important to keep our vision alive and translate it into a something that makes sense in our everyday work. Our leadership is founded on coaching and delegated responsibility. We lead by setting an example and give people the mandate to make informed decisions.
We challenge our coworkers to be creative and express new ideas. We strive to have a secure environment where everyone feels safe to aim high and dare to fail. We care about eachother, encourage curiosity and reward commitment.
About Zynka
Zynka consists of BIM-experts and developers based in Gothenburg, Stockholm and Malmö. We deliver innovative digital solutions and offer expert knowlegde in every step of the property project - from project development to facility management. Our aim is to create more and better sustainable values - both for our customers and for our society at large.
Already working at Zynka?
Let's recruit together and find your next colleague.