Design & Construction
·
Zynka Malmö
·
Temporarily Remote
Process Manager/ BIM-samordnare till Malmö
Zynka är ett snabbväxande proptech-bolag och nu behöver vi stärka vårt team i Malmö med fler kollegor i rollen som Process Manager. Vi söker dig som har några års erfarenhet av BIM- och digitaliseringsarbete från projekt inom bygg- och fastighetsbranschen och med ett genuint intresse för digitalisering och innovation.
I rollen som Process Manager handlägger du självständigt egna projekt med fokus på BIM-samordning och den digitala processen. Du samverkar med kollegorna i teamet och leder projekt- och samordningsmöten Du får en fadder som hjälper dig att komma in i uppgifterna och förstå projekten, men självklart har du alla zynkakollegor till din hjälp, oavsett vilket kontor de finns på.
Exempel på uppgifter som ingår i rollen är bland annat:
Handläggande av BIM-samordningsuppdrag
Kontinuerlig kunddialog och merförsäljning i uppdragen
Ansvar för att upprätta och implementera projektets digitala strategi
Leda samordningsmöten och samordna digitala leveranser
Agera digitalt stöd åt projektledning och beställarorganisation
På sikt: Tid- och budgetansvar för egna projekt
För att trivas hos oss på Zynka ser vi att du älskar att vara i en föränderlig miljö och drivs av vara del av ett bolag som är i en tillväxtfas med stor potential. 
Vårt mindset och kultur bygger på:
Ett entreprenöriellt förhållningssätt - vi är kreativa problemlösare som har en god förståelse för konsultrollen och dess utmaningar. Vi vågar vara innovativa våghalsar när det krävs.

Lösningsorienterad för oss betyder att se utmaningar hellre än problem, att våga tänka utanför ramarna och att se digitaliseringens möjligheter som din plattform för rätt väg framåt

Att vara kommunikativ är nyckeln till framgång! Vi behöver vara lyhörda för kundernas och projektens olika behov och kunna anpassa vår kommunikation därefter. 
Vi behöver också vara service-minded och kunna hitta bra samarbetsformer som säkerställer projektens framdrift. Vi ger och vi tar och vi delar gärna med oss av våra insikter och erfarenheter och vi är nyfikna på våra kollegors kunskap!
Till det formella:
Du har en teknisk utbildning som högskoleingenjör, civilingenjör eller examen från YH-utbildning inom BIM och du bemästrar de mest vanligen förekommande samordnings- och projekteringsverktygen.
Vi erbjuder en trygg anställning med kollektivavtal och tjänstepension (ITP), friskvårdsbidrag, företagshälsovård samt subventionerade priser på massage. Flextid är givet för att underlätta livspusslet. Vi har täta måluppföljningssamtal med fokus på din utveckling, trivsel och engagemang.
Zynka
är digitaliseringsexperter baserade i Göteborg, Stockholm och Malmö. Vi går i frontlinjen för den digitala transformationen av bygg- och fastighetsbranschen genom nytänkande digitala lösningar och tillhandahåller expertkunskaper och produkter i varje steg av fastighetsaffären - från projektutveckling till förvaltning. Vårt mål är att skapa fler och större bestående värden – både för våra kunder och samhället i stort.
Business area

Locations

Remote status

Temporarily Remote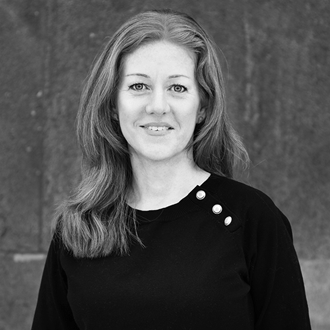 Contact
Lisa Ek Ödéhn
HR, People & Culture – HR, Economy & Management
Workplace & culture 🎈
If we want to inspire true dedication we must aim to make a real difference. That's why it's important to keep our vision alive and translate it into a something that makes sense in our everyday work. Our leadership is founded on coaching and delegated responsibility. We lead by setting an example and give people the mandate to make informed decisions.
We challenge our coworkers to be creative and express new ideas. We strive to have a secure environment where everyone feels safe to aim high and dare to fail. We care about eachother, encourage curiosity and reward commitment.
About Zynka
Zynka consists of BIM-experts and developers based in Gothenburg, Stockholm and Malmö. We deliver innovative digital solutions and offer expert knowlegde in every step of the property project - from project development to facility management. Our aim is to create more and better sustainable values - both for our customers and for our society at large.
Already working at Zynka?
Let's recruit together and find your next colleague.